Ideal Ways to Apply the Eye shadow: Know the details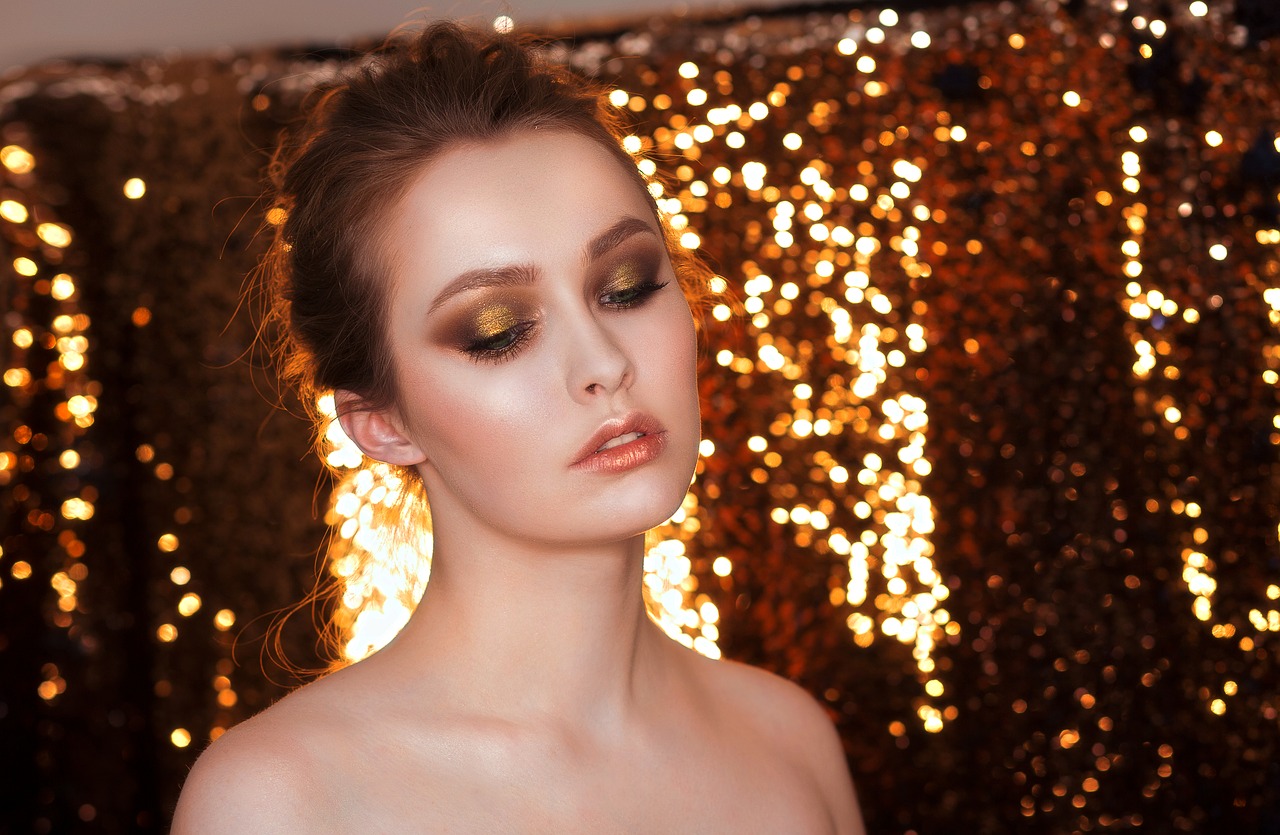 Many among us love to apply the eyeshadows but few are able to do so with the best results.  Here are ten tips on how you can go about applying the eyeshadow giving your eyes that perfect look.
Applying the eyeshadow is in itself an art and if not done with precision, might end in making you look like a clown.
Tip 1: Blending it well is the key. Many of you know this, but how to blend is where the key lies. For this you require to have three colors, one the base color (light brown or mushroom, etc), second a highlighter for marking the crease and finally the chief color for applying on the lid. Now the mastery lies in merging these well. Here lies the trick –
Start applying lightly and then gradually make it dark. The base color is applied on the entire eye till the brow-bone, next apply the lid-color (i.e. the color with the medium color), and finally, apply the darkest shade of the highlighter. Never apply with a heavy hand. It is advisable to try this out few times before applying it for any occasion.
Tip 2: Choosing the right shade which would give that conspicuous look to your eyes is important. Sometimes colors matching your wear look good and on other occasions, contrasting colors also go well. Gorgeous golden for blue eyes or the dark jewelled cobalt on brown eyes gives a marvellous look.
Tip 3: A big no to dark shades on your brow bone area. It is advisable only if you are shooting for a fashion- show or a ramp-walk.
Tip 4: Highlighter has to be used carefully as it can give both effects- awesome as well as terrible! Never apply them close to your eyes as it would give a wee look.
Tip 5: Always use a good base before setting the shadows. Primers are the hottest trend of today as it holds the shadow for hours.
Tip 6: Shimmer is advisable only for those who do not have wrinkles on eyelids. Tough shimmers give a hot look, but it makes the wrinkles look all the more conspicuous.
Tip 7: Giving a smoky touch is always great but care has to be taken to keep the color just till the lid and not to extend beyond the crease line.
Tip 8: Choose an eyeshadow which would remain long.
Tip 9: For bright eyes, choose shades of white for an eyeshadow. A speck of white near your tear-duct gives a glowing look!
Tip 10: Finally is the color you choose. Shades of brown, mauve look great. Mixing colors also go well with the trend.